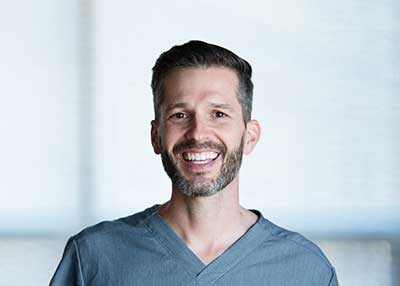 Dr. Jon Pascarella knows how impactful a healthy, straight smile can be. He has known that he wanted to become a dentist since he was 13 years old. At that time, he was extremely unhappy with the appearance of his teeth, so he got braces. He will never forget how empowered he felt by his new straight smile once the braces came off. That's when he knew that he wanted to give others that same feeling.
Fast forward to today, Dr. Pascarella is working hard every day, helping his patients transform their teeth into a smile they can be proud of. Seeing how his patients achieve the smile they have been dreaming of is his favorite part about being a dentist.
Dr. Pascarella started his journey toward becoming a dentist at University of the Pacific. He came to Red Bluff/Redding because he enjoys being a trusted dentist in the community, where he now lives with his wife and his straight-eared Scottish Fold cat, Biscuit.
The Red Bluff/Redding area also allows him to take advantage of various recreational activities, and he enjoys that he has access to a variety of different landscapes by just driving a few hours in any given direction. In his free time, he likes to be outdoors, spending his time golfing, fishing and bow-hunting. On top of that, he is learning how to operate his metal detector. He is very devoted and dedicated to this hobby: He wants to become an expert.
Dr. Pascarella serves as a member on the American Dental Association New Dentist Committee where he represents all dentists in California who have been practicing for 10 years or less.
Dr. Pascarella is a part of the following associations and organizations: