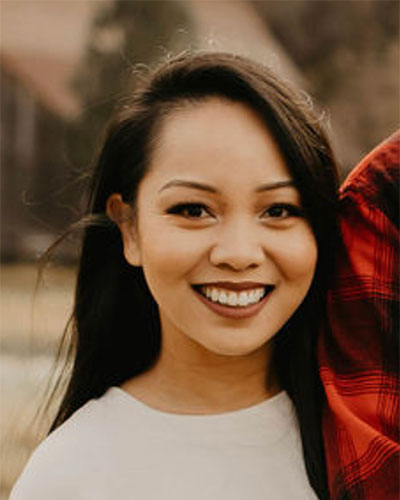 Dr. Westbrook was exposed to a career in dentistry at an early age through her father. The more she learned about the field, the more she fell in love with it for herself. The joy she finds in her career comes from being able to provide care to others while getting to work with her hands. As a dentist she strives to aid her patients in elevating themselves through oral health. One of her favorite parts of dentistry is working with children and making a difference in their lives at such an early age.
When she is not in the dental office you can find Dr. Westbrook in the dance studio or in the gym. She danced ballet and tap in her youth, but recently decided to put her ballet shoes back on and dance at a local studio. Newer hobbies include aerial silks and weightlifting. Her husband has converted her to become an avid player of board games.
Born and raised in Hawaii, Dr. Westbrook prefers a slower paced lifestyle and an area that is surrounded by nature. Those are the exact reasons she now calls Redding home.
Dr. Westbrook received her dental education from University of the Pacific Arthur A. Dugoni School of Dentistry. She continued her training at an Advanced Education in General Dentistry program here in Redding. She may be the newest dentist to the office, but she may look familiar to some people as she has been serving as a dentist in the community for several years.
Dr. Westbrook is a member of the American Dental Association, California Dental Association, and Northern California Dental Society.
Dr. Westbrook is a part of the following associations and organizations: