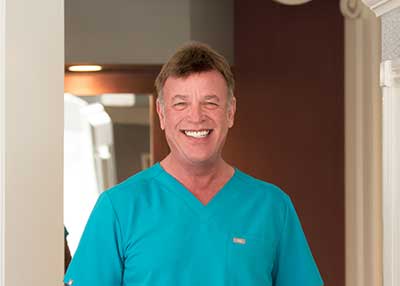 Dr. Moore loves being a dentist because the work affords him the ability to work with his hands and use all kinds of cool dental tools. Given his passion for being able to see the results of his work, it's not surprising that he fell in love with cosmetic dentistry. This type of dentistry allows him to be creative to achieve the best possible outcome for every patient and every individual case.
This love for the art and craft that comes with the profession is why he decided to become a dentist in the first place. Dr. Moore started his journey toward becoming a dentist at Oral Roberts University, followed by an advanced training program in the U.S. Army.
On top of that, Dr. Moore has a passion for working and living in Red Bluff/ Redding. As the fourth generation of a family living in that area, he feels deeply connected to the community. That's why he decided to return to Red Bluff/ Redding after he finished his professional training and education to serve the community as a trusted dentist.
In his free time, Dr. Moore likes to spend his time with his two dogs, Niko, a therapy dog, and Gloria, a labradoodle. To stay physically active, he works out while also devoting his time to teaching teens how to train properly. It is rewarding for him to watch the teens' confidence grow as they mature into young adults. As if his schedule wasn't full enough already, he also likes to play golf, or at least he is trying as he would say. Only practice makes perfect!
Dr. Moore is a part of the following associations and organizations: